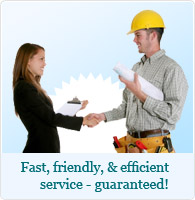 Plumber Washington DC » Articles » Common Toilet Plumbing Problems
How to Detect Common Toilet Plumbing Problems
As one of the most frequently used plumbing fixtures, working toilets are essential to our modern life style. Hard use and abuse cause typical toilet plumbing malfunctions in potential of intensifying into plumbing emergencies if neglected. A leaky or running toilet should be fixed immediately by a professional plumber, not only to prevent it from intensifying into a plumbing emergency, but rather to save up on water. Fixing even the smallest leak can save 27-hundred gallons of water annually.
Plumbing repairs are usually conducted to broken toilet components which cause weak flushing, sweaty tanks or running leaks. After flushing the stopper valve in the toilet's tank lifts up, enabling water flow from tank to bowl and the removal of waste. As the tank empties of water, the ball float lowers and the rubber stopper valve settles back into its valve seat. The toilet's tank will fill up with clean water from the refill tube.
Until the plumber arrives on the scene follow our toilet service guide for quick toilet fixes:
Problem: Weak Flushing
Toilet's tank float ball is set too high or too low. A high float ball causes too much water in the tank. A low float ball prevents enough water from filling up the tank. Other times the float ball might retain water, causing improper or very weak flushing.
Problem: Sweaty Tank (external condensation)
The interior walls of the toilet's tank require proper insulation.
Problem: Leaky Tank
Leaky toilets are virtually unnoticeable because water running in the tank is soundless. The tank will keep pumping more water than it needs; this extra water is wasted away only to increase household utility bills. A simple test will allow you to spot a leak at its earliest stage and have it solved before it becomes an emergency plumbing crisis. Add several drops of food coloring to the water tank, if the color appears in the bowl within an hour, call immediately your local plumber to repair your leaky toilet back to working condition.
Next time you encounter a toilet problem try to apply the above tips until you are provided with professional replace & install toilet service by your local plumber. Never ignore a toilet problem, you not only risk a costly plumbing emergency but you further contribute to water waste.

Additional service areas:
Northern Virginia (NoVa) - Plumber Fairfax county, Plumber Loudoun County, Plumber Prince William County, Springfield, Arlington, Alexandria, Annandale
Maryland (MD)