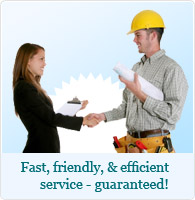 Plumber Washington DC » Articles » Indoor Water Conservation
How to Conserve Indoor Water Consumption
Becoming a water efficient consumer is a necessity in light of worldwide water shortages. Indoor and outdoor water conservation not only helps our environment but also saves considerable money on water and energy bills.
Follow DC Water and Sewer Authority (DC WASA) tips on indoor water conservation:
Toilet
-Flush when necessary.
-Don't flush waste that can be thrown in the garbage such as diapers, hygiene products, and wet towels.
-Repair toilet leaks. If you suspect a leak simply conduct the food dye test – add food coloring to toilet tank water and check bowl after 15 minutes. Color in toilet bowl indicates a leak. Close the toilet's shutoff valve to save on water and call in plumber Washington DC for immediate repair.
-As about 5-7 gallons of water are lost with every flush, installing low flow toilets will save on water. In addition to low flow toilets, you can equip your tank with a toilet dam and save 100's of gallons of water per person per year.
Sink
-Turn off water flow when you brush your teeth or soap your hands.
-Repair dripping faucets that can waste up to 180 gallons of water daily. Do it yourself repairs should be conducted when you know your faucet type.
-Install faucet aerators or flow restrictors that reduce water flow to 2.75 gallons per minute (GPM) instead of the standard 4 GPM. Water faucet aerators also save energy by reducing hot water consumption.
Bathtub or Shower
-Take more showers than baths, and make them short.
-Plug drain before running water to fill tubs. Don't fill bathtubs to the brim.
-Install low flow shower heads that let you enjoy full force showers while saving on water and cutting down energy consumption.
Dishwashing
-Scrap dishes from leftovers and load the dishwasher without prior rinsing.
-Soak dirty pots and pans before loading them to the dishwasher.
-When washing up dishes plug drain and fill sink instead of keeping water running throughout the process.
-Run full loads of the dishwasher.
-Repair leaks.
Laundry
-Match water level to the load size or do full loads only.
-Presoak soiled garments.
-Check faucets and hose connections for leaks.

Additional service areas:
Northern Virginia (NoVa) - Plumber Fairfax county, Plumber Loudoun County, Plumber Prince William County, Springfield, Arlington, Alexandria, Annandale
Maryland (MD)