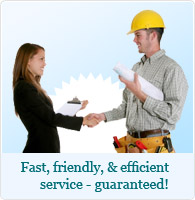 Plumber Washington DC » Articles » Mold
How to Avoid Mold
Mold is unpleasant and unhealthy. Slab leaks, split pipes, basements flooding and other water related plumbing problems can cause rapid mold growth in your Washington DC home.
Follow Plumber Washington DC guide on mold growth:
Food for Mold
Molds feed on organic building and construction materials and any cellulose based products such as paneling, drywall, plasterboard, plywood substitutes, and ceiling tiles.
Causes of Mold
Moisture is the number one reason for mold – with sufficient moisture levels mold can grow in as little as 24 to 48 hours. Burst pipes that leak out water inside wall cavities for long periods of time will lead to mold problems.
Attic Mold
In the last 30 years homes have been build air tight with energy efficiency in mind. Energy efficient homes experience ventilation problems that cause mold. Roof leaks and elevated humidity lead to mold growth in attics.
Basement Mold
Basements and underground rooms are the number one sources for mold growth in homes. Basement walls were originally waterproofed with a tar based coat that cracked and disintegrated after 18 months. Cracked basement walls let in water during heavy rainfalls or melted snows spells. Minor water penetration and large scale basement flooding cause mold growth.
Mold attacks our health to cause allergic reactions, invasive diseases, sinusitis and asthma. Keeping homes dry and well ventilated decrease mold growth and therefore also reduce chances of developing some mold related health reaction. When suspecting a leaky source in your home, don't think twice and avail of Washington DC plumbers leak detection services.

Additional service areas:
Northern Virginia (NoVa) - Plumber Fairfax county, Plumber Loudoun County, Plumber Prince William County, Springfield, Arlington, Alexandria, Annandale
Maryland (MD)