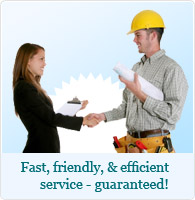 Plumber Washington DC » Services » Leak Detection
Leak Detection
Experienced by most of us at one time or the other, plumbing leaks waste water, inflate water bills, and cause costly damages to foundations, ceilings and floors. A pinhead leak can waste 360,000 gallons of water per year, just enough to fill completely 12,000 tubs. Common toilet leaks can add about $500 to your water bill. Burst pipes, running toilets, dripping faucets and shower heads, as well as slab leaks – can all be stopped early on with the right attentive approach to the signs and symptoms of leaks.
Poorly maintained piping and fittings are the number one reason for residential and commercial leaks. Worn-out pipes, inadequate pipeline construction, corroding materials, defective valves and a range of mechanical faults are all responsible for leaks in plumbing systems. Approximately 1 in every 318 homes is leaking. A 1/8" hole in pipe leaks 2500 gallons of water in 24 hours. A leaking toilet can use 90,000 gallons of water under a month. A dripping faucet or a leaky garden hose can waste up to 180 gallons of water per month and 2,160 gallons annually.
Leaks issue warning signs that cannot be ignored. Knowing to pick up on such red flags will go a long way at minimizing water related damages that will otherwise hurt extensively your wallet. The following symptoms will help you detect a leak:
Uncommonly high water bills
Running toilets and dripping faucets
Stale odors from floors, drains, and sewers
Changing water meter readings when water is not in use
Mildew growth and excessive moisture under carpets
Chronic sewer backups
Sound of running water
Damp or discolored walls
Cracked or unusually damp foundation, slab or concrete
Pool leaks are also common according to statistics showing that 1 in every 20 pools leaks. A pool leak can waste about 1,000 gallons per day. The following warning signs will help you detect pool or spa leaks:
Algae growth following chemical treatment
loose or failing tiles
Pool collapsed into ground
Cracks form in pool shell or concrete deck
Standing water, soggy spots, unusual grass growth
Automatic filler is constantly releasing water
A lose of 1/8" of water or more in 24 hours
Plumber Washington DC offers leak detection services for all types of home and pool leaks. Early leak detection cuts down water wastage, utility bills and damage – call plumbers DC to stop your plumbing leak and save on water and money.

Additional service areas:
Northern Virginia (NoVa) - Plumber Fairfax county, Plumber Loudoun County, Plumber Prince William County, Springfield, Arlington, Alexandria, Annandale
Maryland (MD)