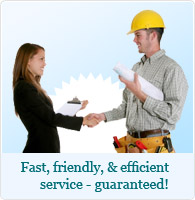 Plumber Washington DC » Services » Plumbing Fixtures
Plumbing Fixtures
Showers, bathtubs, faucets, sinks, and toilets – these plumbing fixtures are found in almost every home, providing their unique brand of comfort. What you may not know, though, is that these fixtures play an important part in the workings of your home plumbing system. And if not properly maintained, these fixtures could make you contend with a lot of plumbing problems.
Fixture trouble, however, is no cause for alarm. We at Plumber Washington DC can easily repair, replace, or install plumbing fixtures in your home to keep plumbing problems at bay.
Plumbing Fixtures: Making the Connection
While waiting for our Plumbers service, take a look around: Your home plumbing system is made up of two distinct parts. The first of these parts (or subsystems) delivers clean water into your house, while the second (the drainage system) disposes of wastewater. Your fixtures connect these two subsystems; they are both the destination of clean water and the source of wastewater in your home.
Water supply lines carry fresh water to these fixtures, while drainpipes take wastewater away from them. Meanwhile, a hot water line distributes water from your heater to the fixtures and appliances that need it.
Fixture Traps
Each fixture has a trap, which can be found inside or outside its respective fixture. Easily identified as the drainpipe's curved section, the trap keeps the stench of sewage from invading your home.
Shutoff Valves
Each fixture also has its own shutoff valve. When one of your fixtures starts to leak or cause a flood, waste no time in finding its shutoff valve and turning it off.
Designer Plumbing Fixtures
Plumbing fixtures manufacturers are no longer just focused on the functionality of their products. Aesthetics has become just as important as practicality. Such is why there are so many exquisitely designed fixtures for sale today.
You can buy them in specialty shops and department stores, and you can even find some of these plumbing fixtures online. In fact, the size and frequency of plumbing fixtures discounts are much better online. Contact us and we'll advise you on how to get great quality at great prices.
Electronic Plumbing Fixtures
Like aesthetics, innovation has also become a priority of plumbing fixtures manufacturers. Business owners can now invest in sensor operated faucets and toilets, which are more sanitary and less wasteful alternatives. It's also possible to buy these plumbing fixtures wholesale. And once you do, we at Plumber Washington can install them for you.
Washington Plumbers at Your Service
If you need help with your plumbing fixtures, each Washington plumber on our team will be happy to provide it. Contact us to avail of our services or to learn more about plumbing fixtures and where to buy them.

Additional service areas:
Northern Virginia (NoVa) - Plumber Fairfax county, Plumber Loudoun County, Plumber Prince William County, Springfield, Arlington, Alexandria, Annandale
Maryland (MD)