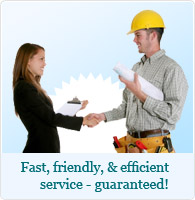 Plumber Washington DC » Services » Replace & Install
Replacement and Installation
While plumbing repairs may be sufficient to solve most plumbing problems, others can only be addressed through plumbing part replacement or installation.
Due to the precise nature of these plumbing projects, it is highly recommended that you hire reliable plumbers in Washington D.C. to do them for you. If your particular project is very basic, then you may be able to do it yourself, as long as you find and follow a dependable "How To" plumbing guide. Either way, you can count on Plumber Washington to provide you with the assistance you need.
Respecting the Washington Plumbing Code
Plumbing replacement and installation require ample skill and a meticulous approach. If either of these tasks are not performed with delicacy and precision, the safety and efficiency of your plumbing system may be compromised. To avoid any possible complications, make sure that these projects are done in accordance with the Washington plumbing code, whether you've hired able professionals to complete them or are taking them on yourself.
We at Plumber Washington can assure you that we will respect the plumbing code when you hire us to fill your replacement or installation needs. Contact us for plumbing information pertaining to code regulations.
Preparing for Plumbing Repair, Installation
As with all other plumbing projects, preparation is key in plumbing repair and installation. Acquiring the proper plumbing tools, the necessary plumbing replacement parts, and – if you're doing installation yourself – an extensive plumbing installation guide is crucial to success.
It's important to accurately measure the fixtures, accessories, or parts you need to replace prior to purchasing them. Sizing up a room is also critical if you intend to install new fixtures or move existing ones within its space. Never order your plumbing parts if you haven't had taken the time to break out your tape measure.
Aside from size, also remember that pipes and fittings differ in terms of the materials they are made of. An item's function usually determines its material. See to it that you select materials that suit your specific needs.
You can ease your worries by having us complete these preparations. We at Plumber Washington will do everything we can to ensure your satisfaction. Contact us for plumbing tips, information, and services.

Additional service areas:
Northern Virginia (NoVa) - Plumber Fairfax county, Plumber Loudoun County, Plumber Prince William County, Springfield, Arlington, Alexandria, Annandale
Maryland (MD)