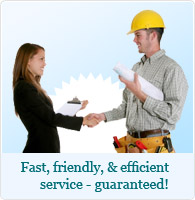 Plumber Washington DC » Services » Water Heaters
Water Heating Systems
Have you ever run out of hot water in your morning shower? Have you ever grimaced after drinking water from your tap? If so, you must know full well how important domestic water systems are.
Your water systems are responsible for providing your household with hot water and drinking water. Though water supply lines deliver fresh water into your home and pressurization distributes it to your fixtures and appliances, that water won't be of much use to you if you can't use it to bathe or drink.
As Plumber Washington D.C's personnel, we can explain how your water heating and water filtration systems work, and make sure that they continue to function without fail. Our first-rate plumbing services can guarantee that you won't ever have to suffer from unexpected chills or unsanitary drinks when you turn on your plumbing fixtures.
Your Drinking Water System
Water from the main is already cold enough to fill most of your needs. Once it enters your home and is spread throughout your house, it can be used for washing, flushing (as is the case with toilet water), or drinking.
If you intend to use a lot of this water for drinking, you should integrate appliances like American Plumber water filters and water softeners in your water supply system. You can also install additional filters under your sinks to further increase the sterility of your drinking water.
We can install any of these water filtration or softening appliances without damaging your fixtures or compromising the efficiency of your plumbing system. You can save both time and money by availing of our installation services.
Your Water Heating System
Cold water is also sent to your water heater or boiler, where it is heated to your desired temperature. Whether it runs on gas or electricity, your heater is likely able to contain 40 to 60 gallons of water in its steel tank.
It's a rule of thumb to keep your heater's temperature between 120 and 140 degrees Fahrenheit (between 49 and 60 degrees Celsius) for safety reasons. You can stay within this range by manually setting your heater's thermostat. One or more of your heater's pipes distribute the heated water to various fixtures and appliances in your home, where you can easily access it.
Your heater or boiler may produce leaks and excessive noise if it is misused or poorly maintained. These problems can affect the heating process and cause considerable damage, so they must be addressed sooner rather than later. Contact us to repair existing damages, replace water tank plumbing parts, and give you more tips on proper heater or boiler use.
Your heater's drain valve can be found close to its base. This valve can and should be used to regularly remove mineral deposits from your heater. Sediment build up can limit the amount of hot water available to you, and eventually put your heater out of commission. If it already has, get us on the line. If your heater can still be saved, you can rest assured that we will be able to do it.
Contact us to learn more about your water systems or have us handle their problems. We can expertly deal with issues regarding water filtration, water heating, water line plumbing, water pipe plumbing, drainage, and the like.

Additional service areas:
Northern Virginia (NoVa) - Plumber Fairfax county, Plumber Loudoun County, Plumber Prince William County, Springfield, Arlington, Alexandria, Annandale
Maryland (MD)