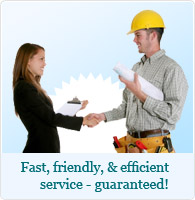 Plumber Washington DC » Residential
Residential Plumbing Service
No matter where you live in D.C. and no matter what kind of home you have, it's important that you care for your home plumbing system. It's only with an adequate knowledge of your plumbing system and the assistance of a capable plumber that you can properly maintain your plumbing system, identify its problems, and prevent or resolve plumbing problems and emergencies.
Understanding Your Home Plumbing System

You can't understand your plumbing system until you are first aware of the parts that make it up. Your plumbing system can be divided into two main parts (subsystems). The first uses water supply lines and pressurization to deliver and distribute water, while the second (the drainage system) does away with wastewater.

We at Plumber Washington D.C can educate you on the intricacies of these two subsystems, including how the latter subsystem – which is also called the DWV (drain, waste, vent) system due to its components – works. More importantly, we can inspect these subsystems on a regular basis, and assure you that all its parts continue to work without fail.
Our team can also inform you of the plumbing problems to look out for, so you can immediately have us fix them before they take a turn for the worse. In addition, we can teach how to cope in the unlikely event of a plumbing emergency, and effectively relieve you of that crisis soon after you call for our assistance.
Fixtures & Home Plumbing Problems
Toilets, showers, bathtubs, sinks, and taps are examples of plumbing fixtures you may have in your home. Your fixtures serve as the link between your two subsystems; they are the points where water supply lines deliver fresh water, and the points where wastewater originates.
Some plumbing problems are unique to certain fixtures, but if any of your fixtures springs a leak, your first two steps should always remain the same. First, locate its shutoff valve and immediately switch it off. And second, get us on the line. With our collective skill, experience, and first rate plumbing tools, we can have your fixture working like new in no time at all.

Of course, the best way to deal with home plumbing problems is to prevent them, which you can do by availing of our routine maintenance checks. Our regular inspections can preserve your system for the long haul.
Residential Plumbing Contractors in D.C.
We at Plumber Washington will be glad to provide you with reliable professional assistance. Whether you need help with bathroom plumbing, kitchen plumbing, toilet plumbing, sink plumbing, or the plumbing of any other room or fixture, you can count on our extensive services to lighten your load.
Our team of plumbers and plumbing contractors can assist you with anything from home plumbing repair to home plumbing design. Contact us to avail of our services or to receive invaluable plumbing tips and information.

Additional service areas:
Northern Virginia (NoVa) - Plumber Fairfax county, Plumber Loudoun County, Plumber Prince William County, Springfield, Arlington, Alexandria, Annandale
Maryland (MD)