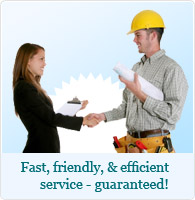 Plumber Washington D.C.
A few years back a plumber was only a plumber. You would call him to fix a clogged sink, a leaking shower or a broken pipe. These hassles still occur, but plumber Washington DC is much more than just the guy who unclogs your sewer.
Click here for your plumbing quote
Backflow, clogged drains, pipe corrosion, slab leaks, frozen pipes, dripping faucets, noisy pipes, burst pipes - whatever the plumbing problem, the expert team of Plumber Washington DC provides affordable solutions that last the long run. From curing running water problems to pumping septic tanks, unclogging grease traps or repairing water meter faults - we offer a wide array of services, including but not limited to:
Repairing and replacing damaged pipes
Removing blockage from pipes and plumbing fixtures
Cleaning sewer and drainage systems
Installing or repairing plumbing fixtures
Installing bidets and Jacuzzis
Installing fire sprinklers that protect your home
Installing or replacing gas pipe lines and fixing gas leaks
Installation and repair of water heaters and garbage disposals
Water filter repair or replacement
Rooter services
Our Plumbing Services
The expert plumbers of Plumber Washington are professionals who take pride in their work and provide satisfaction for a job well done. Our professional plumbers examine and detect the problem, provide plumbing estimates, then repair, supply, replace, and install to fit your plumbing needs.
Common faults in residential and commercial plumbing systems that we check, test and fix:
Bathroom:


Plumbing Fixture
Common Faults
Toilet
Running (noisy),
clogged,
offensive odor
Shower
Clogged showerhead, leakage, temperature fluctuation, weak water pressure
Bathtub
Drain blockage
Water heaters/boilers
Rusty pipes, Pipe's leakage and clogging




| Plumbing Fixture | Common Faults |
| --- | --- |
| Sink | rusty pipes, offensive drain odor, clogged sink, Pipe's leakage and clogging, sink, stoppages |
| Faucet | limited water flow, poor water pressure |
| Taps | reduced water flow or temperature, fluctuations in lavatory and bathroom |
| Garbage disposal | Clogged drainpipe |


Other:


Plumbing Fixture
Common Faults
Laundry room
Washing machine
Pipe system
Rusty pipes, Pipe's leakage and clogging, dampness or wetness
Basement
Sump Pump
Basement flooding
Dampness or wetness
Garden
Sewer and drainage systems
Clogged sewer/drain line
Root blockage of sewer/drain line
Offensive odor


Plumber Washington provides plumbing services to the District of Columbia, Maryland, and Virginia.

Inside the city the plumbers are giving a full 24/7 service from Capitol hill to Loudoun with following zipcodes:
20007, 20008,20002, 20003, 20001, 20075, 20078, 20077, 20074, 20050, 20066, 20061, 20056, 20055, 20020, 20019, 20022, 20016, 20011, 20009, 20010, 20042, 20039, 20037, 20032, 20029, 20030, 20027, 20023, 20207, 20208, 20211, 20212, 20214, 20218, 20097, 20098, 20232, 20244, 20262, 20314, 20315, 20340, 20401, 20402, 20404, 20393,20395, 20390, 20392, 20394, 20375, 20380, 20441, 20444, 20422, 20426, 20428, 20435, 20540, 20541, 20542, 20543, 20546, 20532, 20536, 20538, 20557, 20559, 20554, 20565, 20573
Montgomery County is also in the plumbing service area of Plumber Washington DC.

Additional service areas:
Northern Virginia (NoVa) - Plumber Fairfax county, Plumber Loudoun County, Plumber Prince William County, Springfield, Arlington, Alexandria, Annandale
Maryland (MD)