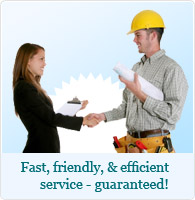 Plumber Washington DC » Emergency
Emergency Plumber 24-7 in Washington DC
Always remember that you won't have a second to spare in a plumbing emergency. As bad as a crisis can be at the onset, it can only get worse the longer it takes to fix it. Be that as it may, it's not a good idea to let time pressure you into calling the first Washington plumber you can find.
Not all emergency plumbers may present you with an adequate answer to your problem. They may just offer you a temporary plumbing solution, but still charge a mint for their services. You can be sure that won't be the case when you trust Plumber Washington D.C.
Our Emergency Plumbing Service
Not only will our emergency plumber save you from your plumbing disaster, he will also save you time and money. The expertise of our personnel and the caliber of our tools allow us to complete emergency plumbing repairs at top speed, and assure you of minimal damage. Moreover, despite the quality of our work, our services are available at a reasonable price.

Contact us whenever you need our help. We render emergency plumbing service 24/7, so you can always count on us to arrive soon after you call.
Your Own Plumbing Solution

You can prevent further damage while waiting for us to get to your location. First, determine the source of the problem: has one fixture in particular sprung a massive leak, or has a pipe or two actually burst? If it's the former, look for the shutoff valve next to the faulty fixture and turn it off. If the latter better describes your problem, turn off the main shutoff valve instead.
Our Basic Plumber's Guide

Give us a call ahead of time and we'll do all that we can to fortify your home's plumbing system and prepare you for a plumbing emergency. Our "How-To" plumbing guide will inform you of what to do in emergency situations and give you some useful do-it-yourself plumbing tips.
Plumbing System Maintenance

You can significantly lower your risk of suffering plumbing emergencies just by ensuring the proper maintenance of your plumbing system. We at Plumber Washington can inspect and maintain your system every 12 months. Whether your pipes need cleaning, repairing, or replacing, we'll do all that is necessary to keep your home safe from plumbing problems and emergencies.
Contact us to receive more information about our emergency plumbers in washington DC services, or to find a plumber in D.C. you can trust in an emergency.

Additional service areas:
Northern Virginia (NoVa) - Plumber Fairfax county, Plumber Loudoun County, Plumber Prince William County, Springfield, Arlington, Alexandria, Annandale
Maryland (MD)