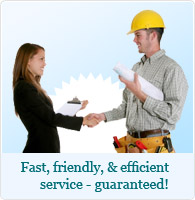 Plumber Washington DC » Articles » Gas Leaks
A Guide to Gas Lines Leaks
Imagine stepping into your Fairfax County home to be greeted with a gas odor. No need to imagine such a scenario because gas leaks have been experienced by the majority of us. Odorless and colorless, natural gas is a popular home fuel. Gas companies add a harmless chemical to create a distinctive odor, so that people can easily detect the dangerous presence of gas. Gas leaks require your sense of urgency to take immediate action and contact professional assistance to handle the emergency.
Gas lines run mostly smoothly, but sometimes a damaged pipe can let free gas into your home. When smelling gas, take immediate action and evacuate quickly your household members outside and away from the leak's source. Only when everyone is safely outside call your local Fairfax plumber as well as the gas company. If you know to shut off the gas meter then do so, otherwise wait for professional assistance.
Running gas lines are no D.I.Y job due to their lethal nature. Never try and repair gas leaks on your own, even if you think you have what it takes. A gas leak is the classic emergency plumbing scenario that requires no other than a professional plumber.
Plumber Washington DC knows that taking every day precautions can help prevent gas leaks in your home. Apart from avoiding to service alone gas appliances, making sure that such appliances as well as the heating system are in good working conditions at all times can go along way in avoiding future gas emergencies. It is even wise on a periodical basis to summon your local plumber to carry out maintenance checkup of your gas lines, gas appliances and heating/HVAC systems. Gas ovens should be cleaned on a regular basis from fat and food debris. Keep away from your gas appliances inflammable articles. Lastly never block ventilation openings in your home.

Daily precautions and acting on your sense of urgency when needed will protect your household members from the fatality of gas leaks.

Additional service areas:
Northern Virginia (NoVa) - Plumber Fairfax county, Plumber Loudoun County, Plumber Prince William County, Springfield, Arlington, Alexandria, Annandale
Maryland (MD)