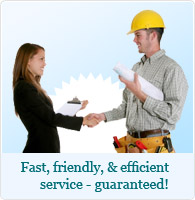 Plumber Washington DC » Articles » Outdoor Water Conservation
How to Conserve Water Outdoors
Water efficiency is the best and easiest way to save on water and cut down water bills significantly. Our leak detection tips offer helpful information on how to conserve water in the home. Learn how to become water wise in your backyard or garden with
DC Water and Sewer Authority outdoor water conservation tips:
Lawn and Garden
-Water your lawn and back garden on cool days when needed only. If possible use automatic sprinklers.
-Plant native plants that are water efficient and don't require a lot of watering. Use mulch around plantation to save moisture.
-Preserve moisture by growing grass tall during hot weather.
-Check irrigation systems for leaks. Contact your local Plumber Washington DC if you require professional assistance in repairing and replacing leaky sprinkle heads and other faulty parts of the irrigation system.
Swimming Pool
-Cover swimming pools when not in use to slow down the evaporation process.
-Don't overfill pool to avoid splashing and spilling
-Check pool and filtration system for signs of leaks. Early leak detection will save about 1,000 gallons of water, otherwise wasted through undetected pool leaks.
Car Wash
Rinse the car once, then wash from a bucket of soap water, and rinse again.
There are many simple ways to save on water and your money - do what you can to conserve water and conduct a water wise lifestyle.

Additional service areas:
Northern Virginia (NoVa) - Plumber Fairfax county, Plumber Loudoun County, Plumber Prince William County, Springfield, Arlington, Alexandria, Annandale
Maryland (MD)