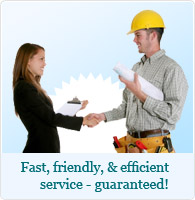 Plumber Washington DC » Articles » Slab Leaks
How Slab Leaks occur in Underground Pipes
Slab leaks form in pipes within or below concrete floors. From the point of formation until leak detection - slab leaks waste gallons of water and damage foundations. Sudden high water bills are warning signs of underground slab leaks, as well as wet and damp patches on floors and carpets, and low water pressure.
A slab leak should be treated as a plumbing emergency and repaired as soon as detected to prevent further damage and save on scarce water. Conventionally slab leaks are stopped by digging out floors and rerouting water around the damaged section through above ground pipes. The epoxy lining solution offers a much convenient alternative that eliminates excavation all together and provides protection against future underground leaks. With epoxy lining, plumbers are able to repair damaged sections of pipes located within or below concrete without having to dig floors and tear down walls.
Slab leaks can form in underground incoming water supply and outgoing drain-waste-vent (DWV) system. Due to continuous water flow and pressure, slab leaks in the potable water line will be continuous. Slab leaks in the DWV system will leak out only when showers, baths, and faucets are turned on or when toilets are flushed.
Plumber Washington DC gathers below the three most common causes of ongoing slab leaks in the incoming water supply:
High Water Pressure
High water pressure flowing through small diameters of copper pipes will eventually corrode the pipe. Continuous corrosion may weaken pipes to the point that they burst open and leak out water.
Chemistry
The chemical composition of water may react with the copper material and form pinhole leaks in the actual pipe.
Poor Craftsmanship
Inexperienced plumbers, poor workmanship, inferior plumbing supplies, damaged pipeline installation – are all parameters that increase chances that the overall plumbing layout will be of very poor quality. Over time the water supply network will be too weak to withstand abrupt shifting in foundation, wear and tear, and high water pressure, and will just break apart.
The outgoing DWV pipeline will also weaken and tear away due to poor craftsmanship. Rusty and burst pipes along with commercial drain cleaners are responsible for the formation of slab leaks in the sanitary sewer system.
Commercial Drain Cleaners
Commercial drain cleaners corrode metal pipes. Nonstop corrosion may weaken pipes to the point that they crack open and leak out water.
Rusty Pipes
Water, soil, gravel or sand in contact with galvanized or cast iron may cause extensive rusting to metal pipes. Rusty pipes are more vulnerable to damage and breakage as they grow weaker overtime.
Burst Pipes
Slight shifting in foundation may burst apart cast iron, galvanized or PVC pipes in places where they turn or change directions.
When suspecting slab and underground leaks, don't hesitate and call in your local Washington DC or northern Virginia plumbers to be better safe than sorry. Don't let a slab leak - leak out your money in costly foundation repair and high water bills. More importantly save on water.

Additional service areas:
Northern Virginia (NoVa) - Plumber Fairfax county, Plumber Loudoun County, Plumber Prince William County, Springfield, Arlington, Alexandria, Annandale
Maryland (MD)