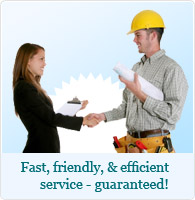 Plumber Washington DC » Articles » Sewer Inspection
A Guide to Sewer Inspection Basics
Buying a home requires a string of inspections from building code inspections to structural examinations. Home buyers often dismiss the importance of sewer inspections, and complete the buying transaction without knowing the condition of the sewer line. Homes older than 20 years may have faulty sewers due to total line collapse, tree root invasion or worn out pipes.
Congratulations! you found your dream home. Hold on, before buying make a point to conduct a through sewer inspection to determine the condition of the sewer line. As a home buyer you don't want to shell out all your savings for a home, and then spend thousands of dollars more on damaged sewer lines. If the inspection reveals a damaged line the owner should take on repair or alternatively you can take it upon yourself in return for a total price reduction on the house.
A common problem with sewer lines is tree root invasion. Roots are drawn into damp areas and will naturally crawl into pinhole cracks in underground pipe & fittings. After entering the pipe, tree roots will expand and block the sewer line. Roots can also split open pipes and cause slab leaks in addition to sewer back ups. Chemicals can temporarily kill the invasive roots, yet this problem can come back.
Sewer inspections are a far cry from do-it-yourself jobs, and require the right expertise and special equipment. During a typical sewer inspection, Plumber Washington DC inserts a snake attached to a small video camera into the sewer network, and the image is displayed on a monitor. Video sewer inspections are most effective at revealing faults in the sewer line from stubborn obstructions to tree root invasion, damaged pipes, or total sewer collapse.
In past years, damaged sewer pipes were replaced by digging the ground and taking the faulty sections out. Advances in the plumbing industry have introduced the trenchless technology that eliminates the need for costly excavations. Two options exist with trenchless sewer repair – pipe relining or pipe bursting. The pipe bursting technique installs new pipes by pulling them through the damaged ones. The pulling action splits open the old pipe, and leaves in firm place the new, strong pipe line. Instead of splitting the old pipe apart, in pipe relining a fiberglass liner is placed within the damaged sections, and seals the pipe from tree root invasion or imperfections that can leak out waste water.

Additional service areas:
Northern Virginia (NoVa) - Plumber Fairfax county, Plumber Loudoun County, Plumber Prince William County, Springfield, Arlington, Alexandria, Annandale
Maryland (MD)