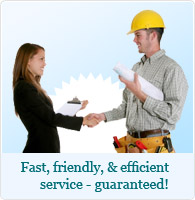 Plumber Washington DC » Articles » Cold Showers
How to Handle Sudden Fluctuations in Water Temperature
A hot and relaxing shower turned icy cold just as you are getting ready to wash off the soap is a familiar situation experienced by many of us. Usually water heaters will prove to be the source of this common water heating problem. Yet instead of ignoring the sudden fluctuations in water temperature until the next cold shower hits you, take immediate action.
Hot showers turned suddenly cold direct experienced plumbers Washington DC to examine your water heater unit for a faulty part, closed shutoff valves, or stubborn clogs in the pipe line. With the right plumbing know-how you too can assess the water heater until the plumber arrives to handle the appropriate plumbing repair. Follow the below guiding steps to effectively mitigate sudden fluctuations in water temperature:
Check all plumbing fixtures for hot water. No hot water flow from bathroom and kitchen sinks point to your boiler unit as the source of the plumbing problem.
Look for the temperature displayed on the water heater – is it ideal or unusually lower? In the case of the latter increase the temperature to ideal level.
Gas water heaters may have a blown pilot light that causes sudden cold water jets. Relight the pilot light with strict adherence to the manufacturer's instructions.
If a relit pilot light fails to undo the problem then other complications in your water heater must be thoroughly examined by a professional plumber to pinpoint the source responsible for the sudden fluctuations in water temperature. From a damaged temperature control to a defective thermocouple or sediment buildup in the tank – a variety of problems need to be rejected or approved in order for the plumber to determine the appropriate plumbing solution while avoiding costly emergency plumbing complications.
Going back to step 1 – if your residential plumbing fixtures run hot water then the plumbing problem is isolated to the shower only. In this case rather then your water heater, clogged piping & fittings can cause the water temperature fluctuations, or even a closed or swollen hot water shutoff valve. While a case of a closed hot water shut off valve can be opened by you to relief the problem, blocked pipes and worn out valves require the handling of your plumber in order to determine between replacing or repairing the damaged parts.
As plumbing problems can intensify into costly plumbing emergencies when in doubt just summon your local plumbers in Washington DC or Northern Virginia to handle the problem at competitive plumbing costs. Even if you decide to apply do it yourself repair to your plumbing make sure that your plumber is accessible should you run into unpredicted obstacles.

Additional service areas:
Northern Virginia (NoVa) - Plumber Fairfax county, Plumber Loudoun County, Plumber Prince William County, Springfield, Arlington, Alexandria, Annandale
Maryland (MD)