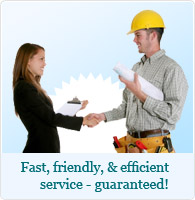 Plumber Washington DC » Articles » Reducing water heating costs
How to Reduce Your Water Heating Bills while Conserving Water
Water depletion has become a world-wide issue to tackle. The UN reports that 400 million people, across the world, are already facing severe water shortages. Predications indicate that cities across America will be increasingly water-stressed in the coming decades. The average household of four uses 700 gallons of water a week if each member showers for only 5 minutes daily. 700 g of water is sufficient for a three years supply of drinking water for one person. Conserving water should be an integral part of our daily lifestyle, and fortunately it is not hard to do.

Our water heater, although essential, accounts for about 14% of the utility bills when in function. Indeed water heating is the third largest energy expense in American households. Shave of your water heating costs while saving up on water with the following tips:
Less than 7 years old Water Heater
Employing professional help, insulate the electric hot water storage tank and pipes, without covering the thermostat, burner compartment, and the boiler's floor top.
Old Water Heaters (more than 7 years)
With old water heaters who have reached the end of their life span, plumbing repairs, replacements and installations will not be as cost effective as purchasing an energy efficient water heater equipped with an insulating shell. An energy efficient alternative to the conventional storage tank water heater is the tank-less boiler. A With a tank water heater you pay to keep tank full of hot water whereas a tank-less water heater provides hot water on demand. Homes using up to 41 gallons of hot water per day can benefit from demand water boilers up to 34% more energy efficient than storage tank water heaters. Demand water heaters are up to 14% more energy efficient for homes that use around 86 gallons of hot water daily.
Warm Climates
Living in warm climates means that you can benefit from constant solar water boiler that uses solar energy to heat up water. The solar units are environmentally friendly and can be installed on your roof to blend with the architecture of your house.
And on a final note to save up on energy bills as well as water - take more showers than baths. Bathing uses the most hot water in the average household. A bath uses 15-25 gallons of hot water while a shower uses less than 10 gallons.
Water heater repairs, replacements and insulations of all scales are no D.I.Y jobs due to the complications that might arise during the work. Owing to lack of specialized training and professional experience, your D.I.Y might conclude with a plumbing emergency. Be advised to hire professional plumbers to carry out your water heater repairs to avoid plumbing emergencies and costly damages.

Additional service areas:
Northern Virginia (NoVa) - Plumber Fairfax county, Plumber Loudoun County, Plumber Prince William County, Springfield, Arlington, Alexandria, Annandale
Maryland (MD)