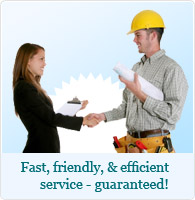 Plumber Washington DC » Articles » Basement Flooding Protection
How to Combat Basement Flooding
Harsh winters, heavy rainfalls, and melting snow cause water built up in soil that may penetrate underground structures such as basements. Basement flooding causes extensive water damage to the house foundations and near belongings. Basement flooding can be effectively combatted with a sump pump which removes water out and away from the basement. An installed sump pump is your first defense against water damages including, plumbing leaks and damp walls.
Basement flooding is indeed a plumbing emergency that requires urgent treatment. The flood-proofing sump pump device is comprised of a sump basin set into the basement floor, and a discharge pipe through which water is pumped out. Ground water is collected in the sump basin. As the water reaches the critical level of the sump basin, the sump pump float switches activate the sump pump. The sump pump will pump water through the discharge pipe and out from the basement.
As sump pumps operate with electricity, Plumber Washington DC recommends acquiring a back up pump in case of power failures. Back up systems are powered with batteries or water to kick in if primary sump pump fails. In case of sump pump breakdown, having a back up system ready to work will spare extensive water damage.
Flooding basements are residential plumbing emergencies that may not be avoided. Should your basement flood, at least a sump pump will spare your home from water damages.

Additional service areas:
Northern Virginia (NoVa) - Plumber Fairfax county, Plumber Loudoun County, Plumber Prince William County, Springfield, Arlington, Alexandria, Annandale
Maryland (MD)