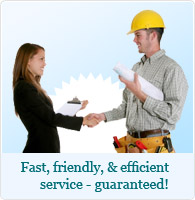 Plumber Washington DC » Articles » GPM Rate
How to Determine the Flow Rate in GPM of your Shower or Faucet
Knowing how much water your household consumes will help you become a water wise consumer with low water bills. Determining the flow rate of your faucets and showerheads will help you save on water and reduce your utility bills significantly.
The flow rate of a showerhead or faucet is measured in gallons per minute (GPM). The Federal Energy Policy Act of 1992 required all USA made faucets and showerheads to have a flow rate of no more than 2.2 GPM at 60 PSI. Yet many older homes built before 1992 are stilled installed with old plumbing fixtures that waste as much as 10 GPM. Determine the GPM of your faucet or showerhead with helpful guidelines by Plumber Washington DC:
1. Place a bucket under the fixture and turn on water flow for 10 seconds.
2. Measure the quantity of collected water in bucket and convert to gallons.
3. Multiply the measured quantity of water by 6 to calculate a GPM value.
If after your calculations you find fixtures with a greater flow rate than 2.2 GPM - have them replaced with their water efficient counterparts to cut down water wastage and save on your water bills.

Additional service areas:
Northern Virginia (NoVa) - Plumber Fairfax county, Plumber Loudoun County, Plumber Prince William County, Springfield, Arlington, Alexandria, Annandale
Maryland (MD)