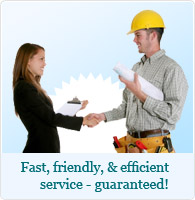 Plumber Washington DC » Articles » Sewer/Septic Maintenance
How to Maintain your Sewer System or Septic Tank
Sewer systems or septic tanks are designed to remove gray water, human body waste and toilet paper from residential and commercial properties. The improper disposal of paper towels, diapers, hygiene products, cooking grease, and fibrous food debris causes sewer backups. These items tend to form an obstruction at some point along the sewer line, and block sewage flow from moving through the sanitary sewers and into the main municipal sewer. At the point of obstruction, wastewater will reverse direction and backflow into homes and businesses.
Avail of Plumber Washington DC Do's and Don'ts on how to maintain your sewer system or septic tank free of unnecessary obstructions.
SEWER
DO's
Collect cooking grease, fats, and oils into a tin and throw to the garbage.

Dispose solid waste such as diapers and personal hygiene products in the garbage.
Clean drain on a weekly basis to prevent sewer clogs. Pour ¼ cup of baking soda down the drain followed by ½ cup of white vinegar. Let the mixture sit for a few minutes before rinsing drain with boiling water.
Install sewer backflow preventor device (BPD) to prevent sewer backflows or backups.
DON'Ts
Rinse cooking grease, fats, and oils down the drain to prevent stubborn sewer stoppages.
Plant trees with spreading roots near sewer laterals. Tree roots seek water sources and can invade sewer lines and block pipes.
Flush diapers, personal hygiene products or paper towels down the toilet.
SEPTIC TANK
DO's
Pump out your septic tank on a regular basis.
Prevent trees with spreading root systems growing near disposal fields.
Keep surface water from upslope or roof drains away from disposal fields.
DON'Ts
Overload system with high volumes of water.
Let grease, fats, oils, chemicals, plastics and solvents enter system.
Use septic tank additives.
Allow heavy vehicles to drive over or park on disposal fields. This may compact the soil and crush the piping.
Cover disposal field with vegetation (except grass) or impermeable material such as asphalt or concrete.

Wait for failure signs to clean system. Check and maintain system regularly.

Additional service areas:
Northern Virginia (NoVa) - Plumber Fairfax county, Plumber Loudoun County, Plumber Prince William County, Springfield, Arlington, Alexandria, Annandale
Maryland (MD)