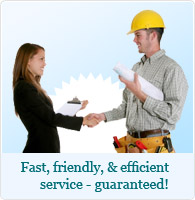 Plumber Washington DC » Articles » Garbage Disposal Preventive Maintenance
A Clean Garbage Disposal to Keep Kitchens Fresh Scented
The kitchen is the heart of the home, a meeting point for the family to linger about, eat and discuss daily events. Yet when offensive odors inhibit the kitchen, household members are no longer attracted to this central room so valuable to family-together time. Trapped food particles in garbage disposals not only cause plumbing problems, but further create unpleasant odors in our kitchens. Regular maintenance of your garbage disposal will prevent the build up of mold and bacteria responsible for offensive smells and clogs of all scales.
Few appliances in the kitchen get as much hard use and abuse as the garbage disposal. Indeed that garbage disposal is an essential appliance in the modern kitchen, yet we only realize its value when the disposal suddenly halts. Typically the garbage disposal cuts short in the midst of big dinner preparations, and instead of welcoming your guests you end up greeting the local emergency plumber. Let this holiday be plumber free, and follow below recipes to a clean garbage disposal and freshly scented kitchen:
Method 1: Drains
Ingredients: baking soda, white vinegar, boiling water
Pour 1.5 cups of baking soda into kitchen's drain, with a subsequent cup of white vinegar. Allow the mixture to sit for several minutes, after which empty a medium size pot of boiling water down the drain.
Method 2: ResidentialPlumbing
Ingredients: liquid chlorine bleach, cold water
Mix in a clean container a gallon of water with one tablespoon of liquid chlorine bleach. Dispense the solution down the kitchen's drain and run with cold water.
Method 3: Fresh Scent
Ingredients: ice cubes, citrus fruit
After working the garbage disposal, grind several ice cubes to clean the disposal's blades from food scraps. For a pinch of fresh scent throughout the kitchen just add to the grinding of the ice cubes rinds of citrus fruit.
The above methods are easy to do, and take no more than a couple of minutes. With regular cleaning, using one of the above methods, you further carry out preventive maintenance to your garbage disposal from clogs and burn out motors. Let this holiday be free of garbage disposal's plumbing repairs because of year round negligence.

Additional service areas:
Northern Virginia (NoVa) - Plumber Fairfax county, Plumber Loudoun County, Plumber Prince William County, Springfield, Arlington, Alexandria, Annandale
Maryland (MD)