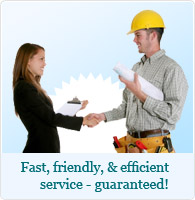 Plumber Washington DC » Articles » Water Filters
How to Pick a Home Tap Water Filter
Home tap water filters remove impurities and offensive odors and tastes from your water supply. Different water filters are designed to remove different types of impurities through chemical or biological processes. Verifying the quality and contents of your water is crucial for picking a home tap water filter that will best serve your filtration needs, budget and lifestyle.
Calling your local utility or health department is a good idea when wanting to find out the quality of your tap water. Once you know what's in your water – begin exploring the different types of water filters and make an educated decision on the best product to serve your overall requirements. Follow Plumber Washington DC guide on the different types of water filters:
Carafe (pour-through)
This is a user friendly water filter coming as a pitcher that can be stored in the refrigerator. Carafe filters are inexpensive but have a short lifespan and can only filter a limited amount of water in any given time.
Faucet-Mounted
As the name implies, this filter is screwed directly to the faucet. Faucet mounted filters are easy to install but restrict water flow and cannot be used on all faucet types.
Countertop
Countertop filters are installed without rearranging plumbing systems, and can filter large quantities of water. Although countertop devices clog less than carafe or faucet-mounted filters, they may clutter countertops and cannot be used with all faucet types.
Point of Entry (whole-house)
Point of entry filters are professionally installed in water mains and filter residential incoming water supply to water heaters, washing machines, bathrooms and kitchens. These filters have a long lifespan and remove rust, sediment and chlorine from household water while ignoring other contaminants altogether.
Plumbed-in (under-sink)
Plumbed in filters are installed into existing water pipes, and are usually fitted under sinks. A plumbed-in filter may be installed into existing sink faucet or distribute filtered water through a separate tap. Under sink devices filter large quantities of water without having to replace existing faucet or cluttering countertops - but they still require plumbing modification and take up storage space in cabinets.
As water filters come in many shapes and sizes, educate yourself on the pros and cons of different filter types to pick the right device for your filtration and budget needs.

Additional service areas:
Northern Virginia (NoVa) - Plumber Fairfax county, Plumber Loudoun County, Plumber Prince William County, Springfield, Arlington, Alexandria, Annandale
Maryland (MD)