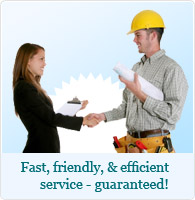 Plumber Washington DC » Articles » Burst Pipes
First Aid to Burst Pipes
Burst pipes are a common emergency plumbing situation that most of us have encountered some time or other. Burst pipes cause leaks which not only waste gallons of water, but further damage the walls and floors of the home if not repaired immediately.
Professional plumbers will have to be summoned on scene for effective piping & fittings repair to a leaking pipe. Until the plumber comes to the rescue you can apply simple D.I.Y steps to stop water flow, and minimize water wastage as well as overall damage. Fixing even the smallest leak can save around 27-hundred gallons of water each year, and cut down your water bills too.
After calling your local emergency plumber, perform the following 6 steps to stop water flow from a leaking, burst and broken pipe, and contain the water damage until professional plumbing repair is at hand. Water spots on walls and ceilings as well as flooding most probably indicate a damaged pipe within a wall, ceiling or floor, in which case shutting off your home's main water valve and contacting your local emergency plumber is the best way to conduct without pursuing step 2 onwards.
Call local emergency plumber
If familiar with the location of the main water valve - switch off
Upon detection of burst pipe, place a bucket underneath to collect water, and other contents let out of pipe
Examine pipe for hole from which water is escaping, and follow with effective blockage by inserting a pencil in and breaking off tip
Dry the leaky pipe as much as you can, and seal off the temporally blocked hole with a layer of gapless tape
Apply slight pressure to the bandaged leak source with a piece of rubber secured to the gapless tape cover
Wait for the plumber to replace damaged pipe
With the above first aid you can greatly minimize water damage to your home, and further mitigate plumbing repair costs. If you feel uneasy to apply the above steps then wait until the plumber arrives, and ask for a professional demonstration to help out in future plumbing emergencies. See further a guide to noisy pipes to learn more about plumbing pipes.

Additional service areas:
Northern Virginia (NoVa) - Plumber Fairfax county, Plumber Loudoun County, Plumber Prince William County, Springfield, Arlington, Alexandria, Annandale
Maryland (MD)