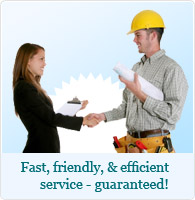 Plumber Washington DC » Services » Piping & Fittings
Pipes Fittings
Your plumbing system is nothing without piping and fittings. Pipes play principal roles in your system, carrying fresh water to your fixtures and leading wastewater away from your home. Pipe fittings allow these pipes to function effectively by linking, turning, and branching them out, and even altering their diameters in order to meet your building's specific requirements.
All members of Plumber Washington's team of experts can provide effective solutions to any Plumbing problems involving your pipes or fittings, including those that involve the repair, replacement, or installation of new lines. We Provide emergency plumbing service 24 hours a day. With our guidance and assistance, we can even allow you to accomplish basic pipe or fitting related tasks yourself.
Facts on Pipes and Fittings
The typical water supply line is composed of copper or plastic, and has a diameter of 3 mm, 2 cm, or 2.5 cm. While copper pipes have greater resistance to damage and mineral accumulation, plastic pipes are less complex, more affordable, and not corrodible.
Plastic and iron pipes with diameters from 4 cm to 10 cm are usually used in sewage lines. Of the two materials, plastic is the more common choice.
Brass and plastic pipe fittings are the most common types of piping fittings. The pipe material should determine the type of fitting to be used. It's important for pipe and fitting materials to complement each other, so that they could seal properly and prevent dangerous chemical reactions.
Common Piping and Fitting Problems
Common piping problems can have an adverse effect on your plumbing system. A leaky pipe, for example, can ruin the flow of water in your system. If you have one, have the section with the leak replaced. If you find it hard to attach pipes to their respective fittings, you can always have a licensed plumber in Washington D.C. help you out. Each plumber on our professional team is more than capable of doing the job flawlessly, and with ease. You can seal the leak with waterproof tape to temporarily fix it until one of our representatives arrives.
Another common pipe problem is pipe sweating. This problem manifests as moisture on your pipes, which forms when the water inside your pipes is much colder than the air outside. Self-adhesive tape placed around the affected pipes and fittings should be able to insulate your pipes enough to keep pipe sweating in check, but you should consider having us provide proper insulation to eliminate the problem entirely.
A pipe burst, which normally occurs when winter freezes your pipe's water and causes it to expand, is also a typical pipe problem that you surely want to avoid. Otherwise, you'll have to deal with leaks, floods, and water loss in the middle of winter. You can sidestep this problem by insulating your pipes with heat tapes and cables for the winter, or simply availing of our pipe insulation services.
Dependable Plumbing Services
Contact us to learn more about our plumbing services, and how to purchase pipes and plumbing fittings online. You're also more than welcome to ask us for "How To" plumbing advice, or you can just let us handle the plumbing work. We guarantee that you won't be disappointed.

Additional service areas:
Northern Virginia (NoVa) - Plumber Fairfax county, Plumber Loudoun County, Plumber Prince William County, Springfield, Arlington, Alexandria, Annandale
Maryland (MD)