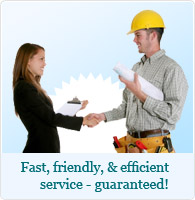 Plumber Washington DC » Services » Gas Lines Run
Gas Lines Installation and Repair
Contrary to popular belief, plumbing doesn't always involve water. Sometimes, it concerns gas, which can be just as important to your household. Gas allows you to cook, heat, and if you have a gas water heater, even bathe comfortably, but only if you've availed of professional gas line installation services.
Because of the risk of gas leaks, running gas lines into your home will never be a task that can be taken lightly. That said, Plumber Washington personnel are ready, willing, and able to help you prepare your residential gas line layout and set up. We know full well how to install a gas line, so our expertise ensures that you'll continue to have safe and constant access to gas even after construction, remodeling, moving to a new home or in case of an emergency.
Gas Pipes & Gas Line Installation
Domestic gas has two possible sources: the pipes beneath the street (natural gas) and the storage tanks (propane gas) placed behind buildings or hidden underground. Both types of gas flow into and throughout homes at low pressure.
Gas companies may be responsible for running gas lines to your residential area, but our team of professional plumbing contractors will deliver this gas to your home through yellow plastic tubes. Once there, the gas will run through the gas lines we install, much like water runs through your drainpipes. Steel or black iron pipes will be used to transport natural gas, while copper lines will carry propane.
Contact us for plumbing tips or additional information concerning gas pipes, fuel line plumbing, or gas line installation. We make it a point to tell you all you need to know about gas and gas lines, in order to reassure you of their safety, increase your awareness, and help you spot early signs of trouble that we can immediately fix.
In Case of Gas Leaks
Be warned: even if gas runs into and throughout your home, you should never be able to smell it. If you do, then you may be in serious danger. Sniffing the scent of gas may mean that you have a hazardous gas leak, and that you must turn off the main gas shutoff valve without a moment's hesitation.
Upon closing off the gas supply, contact us and wait for our qualified experts to resolve the crisis. In the meantime, put out all open flames and be careful not to switch any electrical appliances on or off. A mere spark can lead to an explosion.
We invite you to contact us to learn additional safety measures and to avail of our gas line installation, repair, and maintenance services. We, the Plumber Washington staff, consider your safety our greatest priority, so you can trust us to spare you from the dangers of gas leaks.

Additional service areas:
Northern Virginia (NoVa) - Plumber Fairfax county, Plumber Loudoun County, Plumber Prince William County, Springfield, Arlington, Alexandria, Annandale
Maryland (MD)