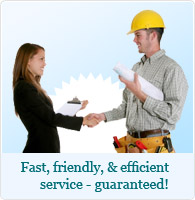 Plumber Washington DC » Articles » Faucet Types
How to Identify your Faucet Type to Conserve Water
Faucets are classified as a sub category of plumbing fixtures such as toilets, showers, bathtubs, and bidets. Faucets endure a lot of hard use and abuse and therefore tend to damage through wear and tear. Leaky faucets are a common plumbing trouble in many households and are responsible for extensive water wastage if not repaired immediately.
As fixing even the smallest leak can save 27-hundred gallons of water each year, repairing leaking faucets should not be put off by any of us. Getting familiar with the type of faucet you have will help you apply the appropriate plumbing repair should it require so.
The following four types of faucets are most common in households across America:
Compression – comprised of two handles for hot and cold water supply respectively. Each handle contains a valve that opens to allow through water and closes accordingly to by compressing the rubber washer that sits on the valve's base. A compressed rubber washer will prevent further water flow. A worn out rubber washer will not block effectively water flow to cause drippings and leaky faucets.
Cartridge – This faucet is made up of one or two handles, and contains a cartridge that moves up and down to control water flow. Single handled cartridge faucets operate by means of moving up and down to adjust water flow, and left and right to regulate temperature. Two handled cartridge faucets are similar to compression faucets but close water flow without having to compress a washer.
Ball – Single handle attached to a round base with inside chambers to regulate water flow and mix hot and cold water.
Disc – Single handled with a cylindrical form containing ceramic discs that slide over each other to regulate water flow and temperature.
When you notice that your faucet is leaking water despite a closed tap do what you can to stave off the leak. Close the shut off valve to the sink to close the water supply and avoid more water wastage. You can apply a do it yourself repair provided you have the relevant plumbing know-how. Otherwise call in your local plumber Loudoun County to fix the faucet with in a short time frame.
Plumber Washington DC advises to look at the gallons per minute (GPM) of water faucet aerators let out as part of our water conservation efforts. The GPM indication is usually located at the side of the aerator. Aerators should use up to 2.75 GPM – therefore if the GPM value is higher than the required it should be replaced with a lower GPM valued aerator.

Additional service areas:
Northern Virginia (NoVa) - Plumber Fairfax county, Plumber Loudoun County, Plumber Prince William County, Springfield, Arlington, Alexandria, Annandale
Maryland (MD)