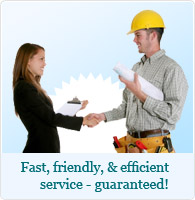 Plumber Washington DC » Articles » Noisy Pipes
Noisy Pipes Indicate a Plumbing Malfunction
Carrying water to your plumbing fixtures, and removing waste water away from your house through to the sewage facility, pipes are essential to every plumbing system. Water flowing through piping & fittings may result in a spectrum of disturbing sounds from creaks to cracking, rattling, loud banging, and whistling.
Turning on water heaters or radiators only to be greeted with loud sounds from your pipes, requires professional attention. Noisy pipes, for the most, indicate plumbing malfunctions of all scales from clogs to loose pipes.
Creaks/ cracking: Traveling through the pipe, hot water will cause a minor pipe expansion. Carrying no more hot water the pipe will cool off, accompanied by creaks and cracking sounds as the metal contracts.
Diagnosis: Insulation around the pipe or rather creating space around the pipe for silent expansion and contraction.
Rattling: Water pressure will cause a loosely attached pipe carrying water to vibrate against something solid, and produce a rattling sound.
Diagnosis: Cushioning around the pipe or securing the pipe strapping.
Whistling: Built up of sediment in pipe will restrict the section available for flowing water, to produce a whistling sound.
Diagnosis: Replace & Install washer or valve sear if whistling is created when one faucet is turned on, otherwise the water supply valve should be replaced.
Banging/ Water Hammer: When turning off water flow, the water's energy causes the loud banging sound, also known as water hammer affect.
Diagnosis: Air cushioning for the proper absorption of water energy.
Listen to your pipes, and follow up alarming sounds with professional plumbing repairs.
Plumber Washington DC will advise you on the best course of action with noisy pipes to follow up with effective repair or replacement.

Additional service areas:
Northern Virginia (NoVa) - Plumber Fairfax county, Plumber Loudoun County, Plumber Prince William County, Springfield, Arlington, Alexandria, Annandale
Maryland (MD)