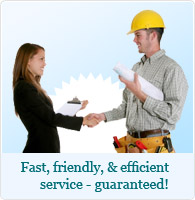 Plumber Washington DC » Articles » Sump Pump Troubleshooting
Sump Pump Troubleshooting
Basement flooding is a common occurrence in homes located in areas of heavy rainfalls or snow spells. Water accumulates in the soil and penetrates the exterior walls of your basement. A working sump pump will remove excess water and thereby prevent water related damage to the walls and floors of your basement.
Plumber Washington DC recommends testing your sump pump for working order before winter. Pour a few buckets of water into the sump pit - a working pump should switch on, remove water and switch off. Learn how to troubleshoot your sump pump should it fail to pump out water:
1. Remember that your pump is an electric device and therefore you should take the necessary safety precautions. When water accumulates in your basement make sure to wear rubber boots to insulate yourself against electric shocks.
2. Check that your sump pump is indeed plugged in. If not – with dry hands plug it in.
3. Check for burned fuses or tripped circuits – make sure that your hands are completely dry when handling these electrical malfunctions.
4. Check the float switch of your sump pump. The float switch activates the pump when water reaches a critical level in the sump tank. The float switch can get stuck to the pump and stay submerged when water rises in the sump tank. In a submerged position, the float switch will fail to activate the pump.
5. If the motor is running but no water is being pumped out – a clog may have settled in the pump screen or drainpipe.
6. Examine the intake screen located at the bottom of the sump pump for lint, plastic or any other debris that is blocking the water inlet. This can stop the pumping action completely.
7. Clean the sump pit from debris.
8. If your pump still fails at removing water – call in your local DC plumber for professional repair.

Additional service areas:
Northern Virginia (NoVa) - Plumber Fairfax county, Plumber Loudoun County, Plumber Prince William County, Springfield, Arlington, Alexandria, Annandale
Maryland (MD)