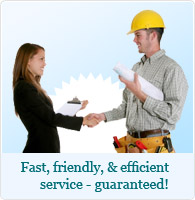 Plumber Washington DC » Commercial » Plumbing Tools
Plumbing Tools
Commercial plumbing systems pose a number of challenges. Not only do they cover significantly more ground than residential plumbing systems, they also have considerably more fixtures and appliances that demand consistent maintenance. Only the finest commercial plumbers can properly service these systems without causing disturbances in their respective workplaces. But even the best must have the right tools for the job.
All Plumber Washington personnel have access to and experience with sophisticated plumbing tools and equipment that allow for faster, easier, and more effective repairs. We use these state-of-the-art plumbing tools along with standard equipment (vises, cutters, wrenches, threading tools, measuring tools, plumbing accessories, etc.) to successfully solve every plumbing problem and overcome every crisis.
For Hydro Jetting
Our equipment includes industrial power nozzles that we connect to high pressure water lines. We use these nozzles for hydro jetting, which is one of the most effective ways to clear persistent clogs. Guided by video cameras, our nozzles are also capable of searching for obstructions in pipe lines.
For Trenchless Pipe Replacement
We also have tools for trenchless pipe replacement, so you no longer have to worry about disruptive plumbing excavations in your workplace.
These tools allow us to replace your old pipes without having to dig trenches. All we need to dig are two small pits at two strategic, cable-connected points. Once we've done so, we will be able to pull new pipes through your old ones, effectively replacing them. The pulling is made possible by hydraulic cylinders in our power pack pulling unit.
Traps & Interceptors
Industrial substances such as grease and oil are bound to cause serious drainage problems without our traps and interceptors. With them, however, you can avoid problems and prevent these substances from flowing into the city's water system. Have us expertly install grease traps and oil interceptors in your place of business. Our plumbing services also include routine maintenance checks to ensure that these tools remain effective.
Plumbing Tools for Sale
We at Plumber Washington D.C don't just have fine commercial plumbing tools, but quality home plumbing tools as well. The latter were built specifically for residential use, and are fully capable of solving domestic plumbing problems. Contact us to find out how to buy plumbing supplies and plumbing tools wholesale, and where to find the best plumbing tools online.

Additional service areas:
Northern Virginia (NoVa) - Plumber Fairfax county, Plumber Loudoun County, Plumber Prince William County, Springfield, Arlington, Alexandria, Annandale
Maryland (MD)