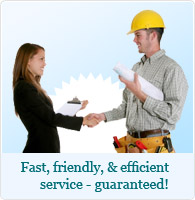 Plumber Washington DC » Commercial » Plumbers Accessories
Plumbing Accessories
We at Plumber Washington D.C pride ourselves in our collection of plumbing tools and accessories. Our plumbers' equipment – coupled with our collective expertise – has allowed us repeated success, and a reputation for getting the job done speedily and proficiently.
No plumbing problem can be solved without the use of proper plumbers' tools and accessories. We will be more than happy to provide you with information on these plumbing essentials and answer any questions you might have about them.
Plumbing Tools
Plumbing tools can accurately be described as basic or sophisticated, depending on the tool being referred to. The most simple of the lot are those that are typically found in the average household. These basic tools include wrenches, pliers, plumber snakes, augers, and the traditional plungers. On the other hand, pipeline cameras, water leak detectors, and electronic locators are among the more innovative tools.
If you're considering purchasing new plumbing tools or investing in plumbing kits, contact us. We can advise you on ordering plumbing tools online, where you can find the highest quality at the lowest prices.
Plumbing Accessories
Truth be told, many of your plumbing problems can be directly or indirectly caused by your plumbing fixtures. To avoid falling victim to these problems, you may need to replace some of your plumbing accessories. Aerators, faucets, ground siphons, sink wastes, strainers, and traps make up a few of the accessories you should check to see if they need replacing.
Replacing your accessories serves a dual purpose. Aside from preventing plumbing problems, it can also beautify your plumbing system. Chrome-finished toilet traps, bronze-finished sink drains, and the like can make your fixtures and bathrooms look absolutely breathtaking.
You can buy aesthetic fixtures like these from our affiliate, Plumber New Jersey, and you can have us expertly install them.
Your Washington Plumber's Guidance
If you have any questions about plumbing supplies, let Plumber Washington be your plumbing guide. In addition to rendering exceptional plumbing services, emergency plumbing service and even online plumbing sales. Contact us.

Additional service areas:
Northern Virginia (NoVa) - Plumber Fairfax county, Plumber Loudoun County, Plumber Prince William County, Springfield, Arlington, Alexandria, Annandale
Maryland (MD)