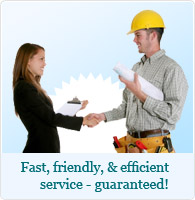 Plumber Washington DC » Commercial » Plumbing Industry
Plumbing Industry Suppliers | Commercial L Plumbing Tools
The plumbing industry covers multiple areas. Despite what many may think, it isn't limited to solving common plumbing problems that have to do with toilets, sinks, or pipes, nor is it restricted to the provision of adequate drainage solutions. The industry is also responsible for maintaining public health and basic sanitary conditions.
Such are responsibilities that we at Plumber Washington DC are committed to fulfill, by providing our customers with efficient, high quality services.
Commercial Plumbing Industry Services
In the commercial plumbing industry, efficiency is of utmost importance. Hotels, restaurants, and other commercial establishments whose success hinges on superior customer service can't afford to suffer prolonged plumbing problems. Same goes for offices and other places of business whose progress can slow down due to plumbing distractions. Faucet leaks, toilet flooding, and clogged drains must be fixed immediately, if not sooner.
Our team of licensed plumbers and plumbing contractors can attend to any commercial plumbing emergency in a quick, effective manner. You can be sure that your business will experience little or no disruption if you avail of our commercial plumbing services. Whether you need us to properly dispose of waste or wastewater, or install, repair, or maintain commercial plumbing fixtures and appliances, we guarantee safe and efficient plumbing work.
Of course, our expertise extends to places of residence as well. Our residential plumbing services can increase the efficiency of your home plumbing system, lower your overall water consumption, and keep plumbing problems at bay. We even have an online plumbing guide that will help you deal with minor problems yourself.
Industrial Plumbers' Equipment
Aside from exemplary services, Plumber Washington also boasts a vast array of plumbers' equipment. In addition to cutters, pipe wrenches, and standard tools for measuring and threading, we have sophisticated plumbing tools and plumbing supplies that are capable of servicing unique, state-of-the-art fixtures that are part of certain industrial plumbing systems.
Contact us to find out what else we can do for your plumbing system.

Additional service areas:
Northern Virginia (NoVa) - Plumber Fairfax county, Plumber Loudoun County, Plumber Prince William County, Springfield, Arlington, Alexandria, Annandale
Maryland (MD)