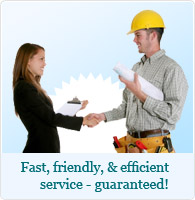 Plumber Washington DC » Guide » Plumbing Costs
Plumbing Costs
If you have a plumbing problem that needs to be repaired, then you should be prepared to spend some money. Your plumber's services are sure to cost you. But it may just cost you more than it should if you're not careful. Collecting plumbing quotes is the key to managing repair costs within your budget.
While plumbing problems and plumbing emergencies may involve sizable expenses, there are ways for you to spend a reasonable amount for quality plumbing solutions. One of these is to avail of Plumber Washington's services. Another is to heed the instructions below.
Plumber Estimates
Always obtain estimates before you choose between plumbing companies. These will allow you to see the plumbing costs involved in hiring specific companies, which may give you more reason to hire the company you've long been considering, or give you an excuse to drop it as one of your options. By asking for plumbing estimates, you better your chances of acquiring dependable services that fit your budget.
Online Plumbing Cost Estimator
The companies you request estimates from will conduct on-site inspections of your plumbing system before giving you their figures, so you can rest assured that accuracy won't be compromised. However, these inspections aren't free, and requesting for too many of them may not bode well for your budget.
You can avoid these added expenses by using online plumbing cost calculators or acquiring online estimates instead. We at Plumber Washington DC will be glad to give you an online estimate of our services.
Cost of Plumbing Projects & Repairs
The cost of plumbing projects and repairs are usually determined by the number of hours they took to complete and the specific services provided. The cost of plumbing parts and the trips to get them are also added to the final statements. When making your selection, bear in mind that plumbers' rates may differ. Some charge more for the work and less for the errands, but for others, it's the other way around.
Cost of Plumbing Emergencies
Plumbing emergencies tend to cost more, especially if they don't take place during regular working hours. Since you won't have much time to find a dependable plumber in an emergency, the best thing you can do is to find a company you can trust and keep its number, so you can call whenever a crisis breaks out.
Low Prices or High Quality?
Can a plumber cost you a trifle sum, but offer you even less in return? Absolutely. Which is why you should never choose a company solely for its prices. Not all low-cost plumbing companies will be able to provide you with effective, long-term plumbing solutions, so be sure to choose one whose plumbers are licensed and fully capable of rendering quality services.
We at Plumber Washington can offer you first-rate services at highly competitive rates. In terms of Washington plumbing cost and service, our company is among the best you can find. Contact us to learn more about our commercial or home plumbing services and to inquire about our plumbing discounts.
Get Free Plumbing Quotes

Additional service areas:
Northern Virginia (NoVa) - Plumber Fairfax county, Plumber Loudoun County, Plumber Prince William County, Springfield, Arlington, Alexandria, Annandale
Maryland (MD)